JPM 1320 8 channel power amplifier
Brief description: 4× stereo 40 W or 8× mono 40 W / 4 or 8 Ω, the possibility bridge modes, various output combinations, 4× volume control, D class, stand-by function, low height 1U
Suitable for: sound family houses, hotels and offices, where they are having problems connecting many rooms to one amplifier, due to overloading by low impedance
Cat. nr.: 27 873
637,28 € with VAT
in stock
Description
JPM 1320 je prvním 8kanálovým zesilovačem (rozhlasovou ústřednou) z produkce Dexon. Jedná se o 8 zesilovačů v třídě D s řízenou spotřebou a standby funkcí sdružených do jedné skříně. Každé dva zesilovače lze pomocí přepínače na zadní straně sdružit do můstkového režimu, čímž místo dvou výstupů dostáváme jeden s dvojnásobným výkonem. Tím že, 8 kanálů zesilovače je členěno do čtyř sekcí s vlastní regulaci hlasitosti, můžeme různě kombinovat stereo a mono režimy.
Zesilovač vřele doporučujeme především pro ozvučení penzionů, kanceláří, firem a rodinných domů, kde jsou problémy s připojením více místností na obvykle jeden hifi receiver, díky přetěžování nízkou impedancí. Tato rozhlasová ústředna to elegantně vyřeší.
4 stereo nebo 8 mono kanálů nebo 4 mono kanály v můstku
výkon 8× 40 W rms / 8 Ω, 8× 50 W rms / 4 Ω / normální režim
výkon 4× 80 W rms / 8 Ω, 4× 100 W rms / 4 Ω / můstkový režim
4× regulace hlasitosti (1 pro každou dvojici vstupů)
4× indikátor vybuzení LED bargrafem
vstupní konektory 8× RCA Cinch
výstupní konektory pérkové
zesilovač ve třídě D
vstupní citlivost 0,775 V / 0 dBm
frekvenční rozsah 20 – 20 000 Hz / ± 3 dB
činitel tlumení > 200
odstup S/N > 80 dB / A
rychlost přeběhu 30 V / us
zkreslení THD+N < 0,5 %
kompletní elektronické ochrany proti přehřátí, zkratu a přetížení výstupu
funkce Standby – není-li daný kanál využíván déle jak 10 min, sníží se spotřeba jeho elektroniky na minimum
napájení AC 230 V / 50 Hz
rozměry 430×44 (1U) x 395 mm
hmotnost 6,9 kg
Výhody oproti konkurenci:
kupujete od skutečného profesionálního výrobce, který se s plošným, instalačním ozvučením zabývá více jak 20 let a tak ví, jaká je praxe a nároky
žádná amatérská konstrukce, ale propracované přístrojové řešení
přístroj je určen pro dlouhodobé non-stop užívání, tedy ne receiver či hifi věž na nerázový provoz s nízkou výdrží
sice těžké provedení, ale to právě ukazuje na robustnost zařízení
nízké elegantní provedení, které designově ladí se zbylými ozvučovacími přístroji
skutečně odměřený výkon dle standardu RMS, žádná přemrštěná hodnota
slušný komfort zesilovače, který umožňuje různé režimy provozu
kvalitně provedené vstupy
variabilně provedené výstupy
moderní obvodová koncepce
nízko náklady na provoz, protože když se zařízení nepoužívá, samo spotřebu el. energie sníží na minimum
srozumitelné ovládání, které zvládne i laik, nepotřebujete zvukaře
"blbuvzdorné" provedení, špatné nastavení nezpůsobí poškození ústředny
kompatibilita s dalšími přístroji dexon pro řešení podkresové hudby, žádné amatérské řešení
elegantně řeší problémy s ozvučením více prostor nízkoimpedančním způsobem, nemusíte vymýšlet komplikované sérioparalelní řazení reproduktorů, díky čemuž je cena instalace reproduktorů mnohem nižší
Accessories recomended
Product recommendation according to project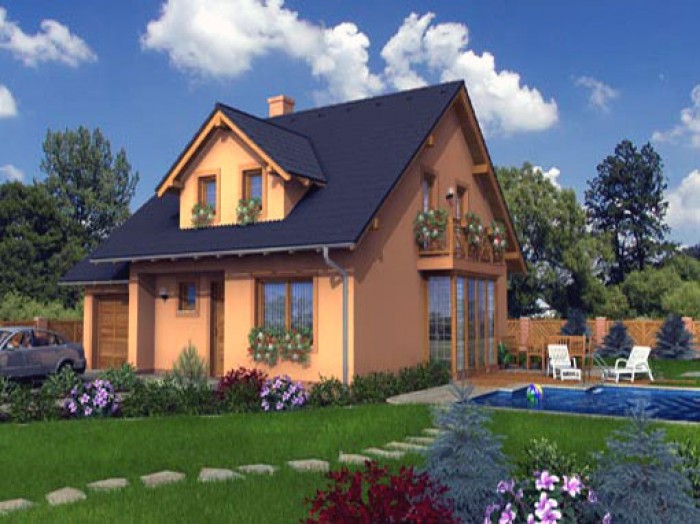 Rodinný dům patří k velmi nápaditým ozvučovacím záležitostem. V tomto článku popisujeme 7 způsobů ozvučení.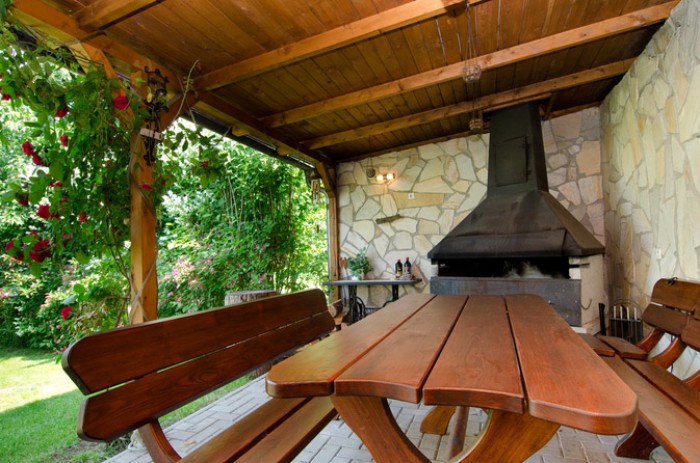 Zvláště na začátku letních měsíců, řeší majitel svého obydlí, jak ozvučit venkovní posezení.
Koupelnu začínáme více chápat jako místo relaxace. Je to pro nás jakési "malé wellness centrum". Proto už při rekonstrukci nebo výstavbě zvážíme, zda a kde by přítomný zvuk byl vhodný…