JPM 2020 stereo power amplifier
Brief description: 2×20 W / 4 or 8 Ω, D class with high efficiency, equalizer, 230×56×115 mm
Suitable for: sounding interiors and exteriors, local sound system, sound system in bathroom, room, gazebo, built in furniture or wall mounting as dedicated stereo amplifier. Also suitable for trucks and busses.
Cat. nr.: 271069
179,26 € with VAT
in stock
Description
JPM 2020 vyniká především malými rozměry a konzolou, díky které zesilovač poskytuje variabilitu pro montáž do rozváděčů, nábytku a na zeď. Je proveden v D třídě a tudíž disponuje vysokou účinností > 85% a potažmo nízkým vyzařováním tepla. Všude tam, kde potřebujeme lokálně ozvučit s malým počtem reproduktorů v nízkoimpedančním režimu a kde je záhodno, aby zesilovač nebyl vidět, tento model s výhodami použijete.
stereo, v nízkoimpedančním režimu 4 nebo 8 Ω
výkon 2×20 W / 4 nebo 8 Ω
D třída, standby režim šetřící náklady na provoz
automatické změření a přizpůsobení se zatěžovací impedanci
vysoká účinnost > 85 %, nízké tepelné vyzařování
1× Line vstup konektory stereo RCA Cinch
nastavitelná citlivost vstupu
citlivost vstupu 0,2 V / 0 dB / 10 kΩ
výstup na reproduktory pérkovými svorkami
oddělená regulace hlasitosti pro každý kanál zvlášť
vnitřní limiter proti přebuzení zesilovače
kompletní elektronické ochrany proti přetížení a zkratu na výstupu
indikace zapnutí a stavu ochran
2pásmový frekvenční korektor
frekvenční rozsah 50 – 18 000 Hz / ± 2 dB
odstup S/N > 85 dB
zkreslení THD < 0,1 % / 1 kHz
napájení DC 24 V spínaným adaptérem (je součástí)
minimum ovládacích prvků, protože zesilovače jsou určeny pro vestavbu do rozvaděčů, podhledů, nábytku a pod.
zesilovač je na daném místě ozvučení, poblíž reproduktorové sítě, a tak ušetříte za repro kabeláž.
nízké nároky na prostor, včetně konzoly pro instalaci na stěnu nebo nábytek
díky napájení 24 V je vhodný také pro stereo ozvučení nákladních aut a autobusů
rozměry 230×56×115 mm
hmotnost 0,9 kg
Accessories recomended
Product recommendation according to project
Moderní ozvučení hotelu můžeme výborně "napasovat" již na provedenou strukturovanou kabeláž, a tak audio posílat zcela digitálně jako IP řešení.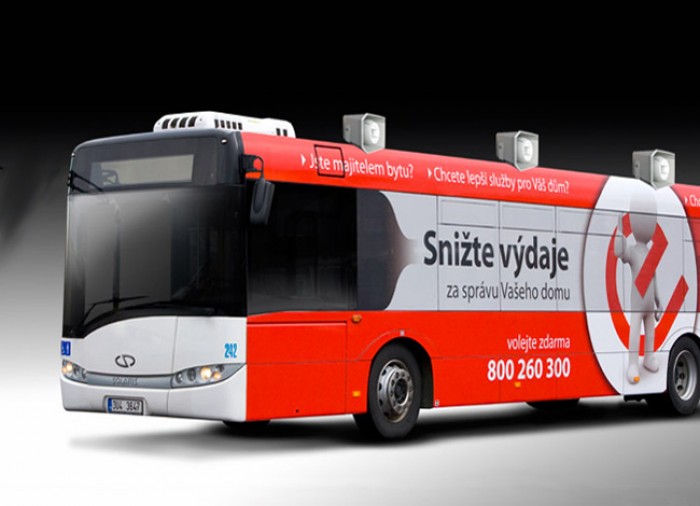 Článek se věnuje ozvučení na střeše autobusu, který se využívá u mítingů, reklamních a propagačních akcí politických stran, sdružení, ale i pojízdných prodejen či knihoven.