JPM 2021 amplifier with Bluetooth receiver
Brief description: 2×20 W / 4 or 8 Ω, D class with high efficiency, Bluetooth, power input, installation directly on ceiling speakers
Suitable for: wireless sounding interior and roofed exterior, local sound, sound bathrooms, rooms, as dedicated stereo amplifier with input Bluetooth streamed signal
Cat. nr.: 271079
139,61 € with VAT
in stock
Description
Zesilovač JPM 2021 je dalším zařízením, kterým se snažíme zjednodušit lokální ozvučení, tedy případy kdy chceme snadno nabudit dva reproduktory, neřešit složitou kabeláž a nepřemýšlet nad zdrojem hudby.
JPM 2021 je kompaktním zesilovačem, který se instaluje vedle nebo přímo na podhledový reproduktor (budí dva), propojení k reproduktorům je tak krátké a snadné. Dalším, a to již posledním propojením, je pouze napájení z adaptéru. Naprosto posledním krokem je Bluetooth spárování se smartphonem, tabletem nebo notebookem a mů-žeme začít vysílat hudbu do reproduktorů. Máme tak vyřešeno zesílení i zdroj hudby a to vše skrytě.
Dost často se ale vyskytuje požadavek na drátové propojení s dalším zdrojem hudby, např. receiverem v obý-vacím pokoji. Toto je nyní možné, protože zesilovač obsahuje pro něj reproduktorový (výkonový) vstup. Navíc automaticky na něj přepíná, nevysíláme-li hudbu přes Bluetooth.
stereo zesilovač 2× 20 W
zatěžovací impedance 2× 4 nebo 8 Ω
zesilovač ve třídě D s vysokou účinností 85 %
zcela pasivní chlazení
bezhlučné provedení
automatické změření a přizpůsobení se zatěžovací impedanci
výkonový výstup na 2 reproduktory přes svorkovnici
vestavěný Bluetooth receiver, pro snadné přehrávání z chytrého telefonu nebo tabletu
podpora Bluetooth ver. 4.1 + EDR
indikace napájení pomocí LED
indikace spárování s Bluetooth vysílacím zařízením pomocí zvukového signálu do reproduktorů
přímé Bluetooth spojení bez hesla
dosah Bluetooth spojení cca 10 m
výkonový vstup pro připojení dalšího zdroje hudby, např. jiného zdroje hudby ze zesilovače z vedlejšího pokoje. Zde tedy připojujeme reproduktorový výstup ext. zesilovače
výkonový vstup i výstup proveden svorkovnicí
výstupní ochrany proti zkratu, nadměrnému zatížení nebo přehřátí
frekvenční rozsah 20 – 20 000 Hz / – 3 dB
odstup S/N > 74 dB
zkreslení THD < 0,2 % / 1 kHz, 7W
napájení spínaným adaptérem AC 110 – 240 V / 50 Hz / DC 15 V (je součástí)
standby režim šetřící el. energii
automatické přepínání na výkonový výstup externího zesilovače. Není-li vysílán signál přes Bluetooth, JPM 2021 přepne na "poslouchání" výkonového (reproduktorového) výstupu ext. zesilovače
kompaktní provedení. Zesilovač doporučujeme instalovat na zeď, do příčky, díky kulatému tvaru je možné zesilovač přichytit také přímo na magnet podhledového reproduktoru. K tomu slouží velká kruhová samolepka, jež se nachází na těle zesilovače. Žádný další instalační materiál není potřeba.
černý plast
kovové stínění pro omezení vlivu magnetického pole z reproduktoru na zesilovač
doporučujeme kombinovat s ozvučením pomocí 2 podhledových reproduktorů Dexon RP xxx nebo 2 nástěnných reproduktorů Dexon SP xxx v nízkoimpedančním režimu (ne se 100V transformátorem)
vhodné pro ozvučení koupelny, pokoje a dalších místností
potřebná kabeláž: napájení adaptérem (230 V zásuvka), 2× reproduktory (repro dvoulinka 2× 1,5 – 2,5 mm² podle vzdálenosti reproduktorů), audio signál pro výkonový vstup (repro dvoulinka 2× 1,5 – 2,5 mm² podle vzdálenosti reproduktorů a ext. zesilovače)
snadná instalace pomocí šroubků, které jsou součástí balení
napájení DC 12 V adapptérem, je součástí
příkon ve standby režimu (klid) 4,6 W
malé nároky na prostor
rozměry Ø 95×30 mm
hmotnost 0,32 kg
Accessories recomended

PVC insulation, 2 core Cul
Suitable for: speaker connection


OCC, transparent PVC insulation, distinction
Suitable for: speaker connection

Product recommendation according to project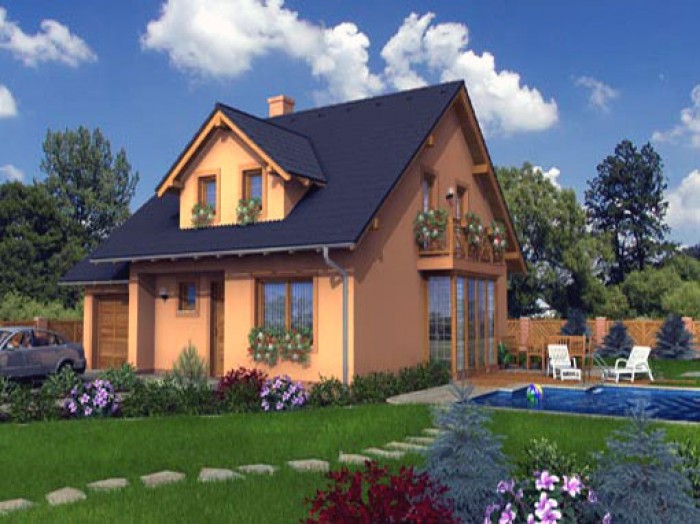 Rodinný dům patří k velmi nápaditým ozvučovacím záležitostem. V tomto článku popisujeme 7 způsobů ozvučení.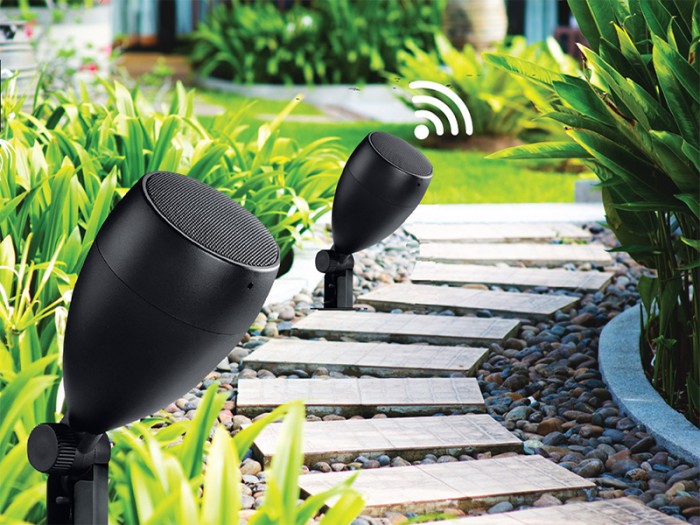 S příchodem jara (nejenom) nás napadne myšlenka, zda zahradu neobzváštnit ambientní hudbou. Ta dokáže atmosféru zahrady citlivě podtrhnout.
Koupelnu začínáme více chápat jako místo relaxace. Je to pro nás jakési "malé wellness centrum". Proto už při rekonstrukci nebo výstavbě zvážíme, zda a kde by přítomný zvuk byl vhodný…