JPM 2021WI amplifier with WiFi and Lan
Brief description: 2×20 W / 4 or 8 Ω, D class with high efficiency WiFi, Lan, Internet radios, podcasts, play from a local network, the Internet, smartphone, tablet, PCs, DLNA, AirPlay, UpnP, any and free of charge streaming applications, installation directly on ceiling speakers
Suitable for: wireless sounding interior and roofed exterior, local sound, sound bathrooms, rooms, as dedicated stereo amplifier with input connected to network
Cat. nr.: 271068
232,94 € with VAT
in stock
Description
Zesilovač JPM 2021WI je dalším zařízením, kterým se snažíme zjednodušit lokální ozvučení, tedy případy kdy chceme snadno nabudit dva reproduktory, neřešit složitou kabeláž a nepřemýšlet nad zdrojem hudby. JPM 2021WI je kompaktním zesilovačem, který se instaluje vedle nebo přímo na podhledový reproduktor (budí dva), propojení k reproduktorům je tak krátké a snadné. Dalším, a to již posledním propojením, je pouze napájení z adaptéru.
Od předchůdce JPM 2021 se liší tím, že jako datovou konektivitu nevyužívá Bluetooth, ale síťového připojení kabelem přes LAN nebo bezdrátově do WiFi. Tím se otevírají neskýtané možnosti přehrávání hudby z lokálních, síťových i internetových úložišť a služeb, internetová rádia nevyjímaje. K zesilovači poskytujeme zdarma aplikaci Muzo Player, streamování hudby je ale možné i z mnoha dalších systémů a aplikací, tedy jak z počítače, NAS, síťového úložiště, tabletu, smartphone a to se systémy Android, iOS, Windows a dalších.
Technické parametry samotného zesilovače
stereo zesilovač 2× 20 W
zatěžovací impedance 2× 4 nebo 8 Ω
zesilovač ve třídě D s vysokou účinností 85 %
streamování internetových rádií, podcastů a hudby z internetových úložišť
streamování hudebního obsahu z místní sítě LAN pomocí DLNA, AirPlay
streamování lokální hudby ze smartphone nebo tabletu, kde se nachází streamovací aplikace
systémově nezávislé streamování. Nezáleží na systému (iOS, Android, Blackberry, Windows…), nad kterým běží streamovací aplikace, protože se využívá univerzálních protokolů komunikace
otevřený systém, audio je možné přehrávat pomocí různých aplikací, např. Muzo, Air Wire, All Connect a dalších, nebo rovnou prostřednictvím aplikací internetových služeb jako jsou např. Spotify nebo iTunes. Streamovat je možné obvykle i přímo z "továrních" přehrávačů smartphonů a tabletů. Všeobecnou podmínkou je, aby aplikace měly možnost vybírat UPnP zařízení v síti a streamovat přes DLNA nebo AirPlay.
podpora protokolu AirPlay
podpora protokolu DLNA
podpora protokolu Qplay
podpora protokolů TCP/IP, UDP, HTTP, UPnP
zesilovač je univerzálním zařízením UPnP v síti
podpora hudebních formátů Mp3, WMA, WAV, ALAC. Formáty internetových rádií a podcastů dle streamovacích služeb.
obsluha streamování vždy probíhá ve streamovací aplikaci. Zesilovač jako takový, je bezobslužný.
nastavení hlasitosti se děje jen ve streamovací aplikaci
ethernet připojení do LAN přes konektor RJ 45, max. přen. rychlost 10 / 100 Mb/s
wifi konektivita 802.11 b/g/n, max. přen. rychlost 150 Mb/s
zesilovač může fungovat jako wifi zařízení typu AP (access point = vytváří svou wifi), STA (zesilovač přihlášen do jiné wifi), AP Client (zesilovač vytváří svou wifi a současně je přihlášen do jiné wifi)
zesilovač streamuje hudební obsah napřímo. Kontaktuje přímo zdroj hudby (i na internetu) na základě povelu ze streamovací aplikace. Streamování se děje přímo ze zdroje hudby do zesilovače a samotná aplikace již pak není potřeba (může být vypnuta).
do LAN nebo Wifi může být přihlášeno několik těchto zesilovačů najednou a získat tak ucelený ozvučovací multiroom systém. Ve streamovací aplikaci vidíme všechny zesilovače pohromadě. Volíme, co a kam streamovat. Jednotlivá zařízení jsou prioritně časově synchronizována, tudíž není slyšitelný rozdíl ve zpoždění audio signálů.
v případě multiroom použití je možné fungovat v režimu SOLO (různá hudba do různých zařízení) nebo MULTI (vybraná zařízení jsou vzájemně synchronizována na obsah)
webové rozhraní pro systémovou administraci zesilovače a jeho nastavení
intuitivní systémové ovládání zesilovače v angličtině
možnost on-line upgradu firmware
zesilovač nemá žádnou záložní baterii. V případě vypnutí, dochází k rozpadu hudebního streamu a po obnově napájení není přehrávání nijak automaticky obnoveno. Toto je hlavní odlišnost od tzv. IP audio systémů (AoIP), založených na serveru, např. technologie Netspeaker (Net Audio). Časový plánovač není také obsažen.
zcela pasivní chlazení
bezhlučné provedení
automatické změření a přizpůsobení se zatěžovací impedanci
výkonový výstup na 2 reproduktory přes svorkovnici
indikace napájení pomocí LED
indikace nabootování pomocí LED
výstupní ochrany proti zkratu, nadměrnému zatížení nebo přehřátí
frekvenční rozsah 20 – 20 000 Hz / – 3 dB
odstup S/N > 74 dB
zkreslení THD < 0,2 % / 1 kHz, 7W
napájení spínaným adaptérem AC 110 – 240 V / 50 Hz / DC 15 V (je součástí)
standby režim šetřící el. energii
kompaktní provedení. Zesilovač doporučujeme instalovat na zeď, do příčky, díky kulatému tvaru je možné zesilovač přichytit také přímo na magnet podhledového reproduktoru. K tomu slouží velká kruhová samolepka, jež se nachází na těle zesilovače. Žádný další instalační materiál není potřeba.
černý plast
kovové stínění pro omezení vlivu magnetického pole z reproduktoru na zesilovač
doporučujeme kombinovat s ozvučením pomocí 2 podhledových reproduktorů Dexon RP xxx nebo 2 nástěnných reproduktorů Dexon SP xxx v nízkoimpedančním režimu (ne se 100V transformátorem)
vhodné pro ozvučení koupelny, pokoje a dalších místností
potřebná kabeláž: napájení adaptérem (230 V zásuvka), 2× reproduktory (repro dvoulinka 2× 1,5 – 2,5 mm² podle vzdálenosti reproduktorů), LAN UTP cat. 5e (nevyužijete-li WiFi)
snadná instalace pomocí šroubků, které jsou součástí balení
malé nároky na prostor
rozměry Ø 95×30 mm
hmotnost 0,2 kg
Vlastnosti streamovací aplikace Muzo Player
aplikace je zdarma
kompatibilní se zesilovači JPM xxxxWI a ústřednami JPA xxxxWI
graficky orientované ovládaní snadné na obsluhu, v angličtině
internetové rádio a hudba prostřednictvím vest. aplikace Tune-In, iHeart Radio, Spotify, QQMusic, Tidal, Napster
internetová rádio, hudba, úkoly, data a ovládání hlasem prostřednictvím vest. aplikace Amazon Alexa
prohledávání a streamování lokální hudby v LAN pomocí DLNA
bohaté nastavení přehrávače, s plnou podporou DLNA – volba opakování, třídění podle autorů, složek, žánrů, alb, automatické stáhnutí bookletu alba, textu, převíjení, zobrazení názvu audio souboru a stavu přehrávání
funkce Favourites – Oblíbené
bohaté možnosti tvorby playlistů
vyhledávání ve službách i v lokálním, i síťovém obsahu
6 předvoleb pro playlisty a internetová rádia
grafická podpora přehrávání – zobrazení bookletů alb
nastavení hlasitosti
nastavení samotných zařízení – zesilovačů
nastavení kvality vysílání (datového toku) i módu (L, R, ST)
nastavení připojení zařízení – zesilovačů k wifi síti
Accessories recomended

PVC insulation, 2 core Cul
Suitable for: speaker connection


OCC, transparent PVC insulation, distinction
Suitable for: speaker connection

Product recommendation according to project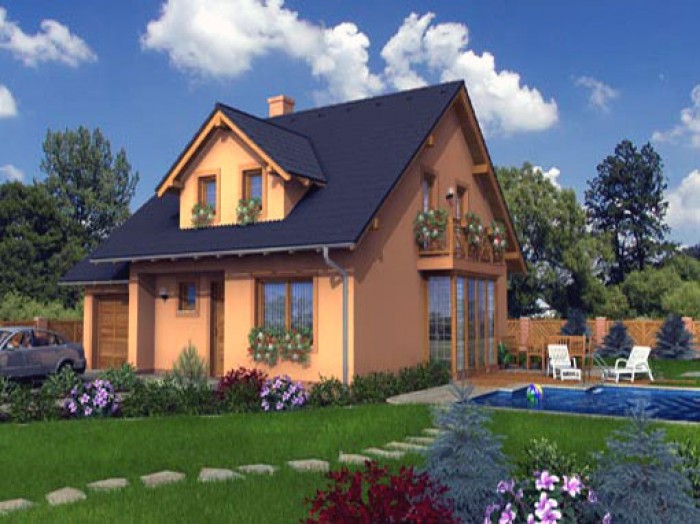 Rodinný dům patří k velmi nápaditým ozvučovacím záležitostem. V tomto článku popisujeme 7 způsobů ozvučení.
Koupelnu začínáme více chápat jako místo relaxace. Je to pro nás jakési "malé wellness centrum". Proto už při rekonstrukci nebo výstavbě zvážíme, zda a kde by přítomný zvuk byl vhodný…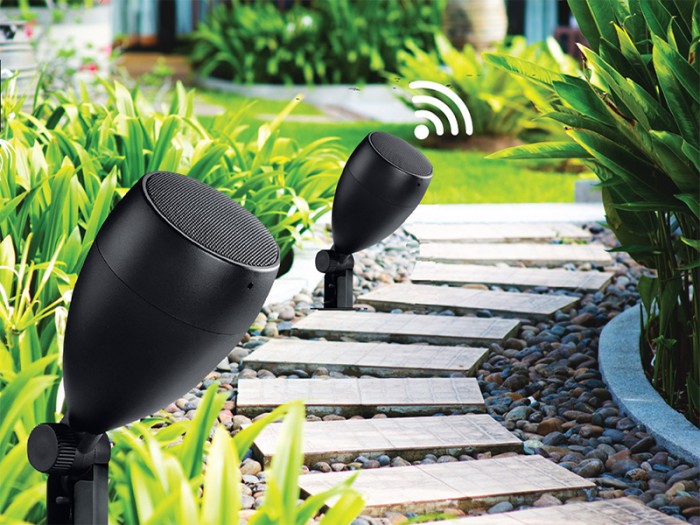 S příchodem jara (nejenom) nás napadne myšlenka, zda zahradu neobzváštnit ambientní hudbou. Ta dokáže atmosféru zahrady citlivě podtrhnout.