RP 93 + JPM 2022WI set – active ceiling stereo WiFi speaker
Brief description: plastic, HiFi, 1 stereo speaker, 2 × 20 W / 8 Ω, 84 dB, 45 – 20 000 Hz, round front grill, dia. 240 mm, kevlar cone, stereo crossover, stereo amplifier both WIFI and LAN receiver built-on the speaker, playing directly from smart phone, laptop or tablet, mp3, podcasts, internet radios support, Smart Audio technology
Suitable for: installation in the ceilings and walls, quality public address sound with highest playing comfort
Cat. nr.: 210044
270,77 € with VAT
in stock
Description
Nejjednodušeji koncipovaný set podhledového ozvučení. Není nic jednoduššího, než do stropu instalovat jeden stereofonní reproduktor s nacvaknutým WiFi / Lan zesilovačem a začít streamovat hudbu z aplikace ve smartphonu, tabletu, televizi, notebooku nebo stolním počítači. Můžete použít aplikaci Muzo Player, nebo jakoukoli jinou, která umí streamovat přes DLNA nebo AirPlay. A hudbu (mp3 soubory, podcasty, internetová rádia atd.) čerpáte z internetu nebo ze svého domácího či cloudového úložiště.
Instalace setu je opravdu velice snadná, instalujeme totiž jen jeden reproduktor, protože ten je již stereofonní. A co je výhodou, není potřeba žádného dalšího zesilovače, žádného přehrávače ani signálového propoje na stávající hifi aparaturu.
Sada vždy obsahuje 1 pasivní stereo reproduktor RP 93, zesilovač JPM 2022WI s WiFi a LAN konektivitou, napájecí adaptér a reproduktorovou dvoulinku. Propojení je snadné – reproduktor se zesilovačem a ten na napájecí adaptér. Žádná další instalace není potřeba. Zesilovač upevňujeme přímo na magnet reproduktoru.
Parametry samotného zesilovače s WiFi / Lan přijímačem JPM 2022WI
Zesilovač JPM 2022WI je dalším zařízením, kterým se snažíme zjednodušit lokální ozvučení, tedy případy, kdy chceme snadno nabudit dva reproduktory, neřešit složitou kabeláž a nepřemýšlet nad zdrojem hudby. Oproti předchozímu modelu JPM 2021WI je osazen modernějším audio čipem s nízkým šumem i zkreslením. Je také vylepšeno řízení WiFi konektivity.
JPM 2022WI je kompaktním zesilovačem, který se instaluje vedle, nebo přímo na podhledový reproduktor (budí dva), propojení k reproduktorům je tak krátké a snadné. Dalším, a to již posledním propojením, je pouze napájení z adaptéru.
Jako datovou konektivitu využijeme ethernetového síťového připojení kabelem do LAN, nebo bezdrátově do WiFi. Tím se otevírají neskýtané možnosti přehrávání hudby z lokálních, síťových i internetových úložišť a služeb, internetová rádia nevyjímaje. K zesilovači poskytujeme zdarma aplikaci Muzo Player, streamování hudby je ale možné i z mnoha dalších systémů, tedy jak z počítače, NAS, síťového úložiště, tabletu, smartphone a to se systémy Android, iOS, Windows a dalších.
stereo zesilovač 2× 20 W
zatěžovací impedance 2× 4 nebo 8 Ω
zesilovač ve třídě D s vysokou účinností 85 %
streamování internetových rádií, podcastů a hudby z internetových úložišť
streamování hudebního obsahu z místní sítě LAN pomocí DLNA, AirPlay
streamování lokální hudby ze smartphone nebo tabletu, kde se nachází streamovací aplikace
kompatibilní s jinými zařízeními systému Smart Audio
systémově nezávislé streamování. Nezáleží na systému (iOS, Android, Blackberry, Windows…), nad kterým běží streamovací aplikace, protože se využívá univerzálních protokolů komunikace
otevřený systém, audio je možné přehrávat pomocí různých aplikací, např. Muzo, Air Wire, All Connect a dalších, nebo rovnou prostřednictvím aplikací internetových služeb jako jsou např. Spotify nebo iTunes. Streamovat je možné obvykle i přímo z "továrních" přehrávačů smartphonů a tabletů. Všeobecnou podmínkou je, aby aplikace měly možnost vybírat UPnP zařízení v síti a streamovat přes DLNA nebo AirPlay.
podpora protokolů AirPlay, DLNA, Qplay
podpora protokolů TCP/IP, UDP, HTTP, UPnP
zesilovač je univerzálním zařízením UPnP v síti
podpora hudebních formátů (v síti) Mp3, WMA, WAV, FLAC. Formáty internetových rádií a podcastů dle streamovacích služeb.
obsluha streamování a nastavení jeho hlasitosti vždy probíhá ve streamovací aplikaci.
nastavení až 6 presetů pro streamování. Presety vyvoláváme v aplikaci Muzo Player
zesilovač může fungovat jako WiFi zařízení typu AP (access point = vytváří svou WiFi), STA (zesilovač přihlášena do jiné WiFi – nejčastější provoz), AP Client (vytváří svou WiFi a současně je při-hlášena do jiné WiFi)
zesilovač streamuje hudební obsah napřímo. Kontaktuje přímo zdroj hudby (i na internetu) na základě povelu ze streamovací aplikace. Streamování se děje přímo ze zdroje hudby do zesilovače a samotná aplikace již pak není potřeba (může být vypnuta).
do LAN nebo WiFi může být přihlášeno několik zesilovačů systému SmartAudio najednou a můžeme tak získat ucelený ozvučovací multiroom systém. Ve streamovací aplikaci vidíme zařízení pohromadě. Volíme, co a kam streamovat. Jednotlivá zařízení jsou časově synchronizována, tudíž není slyšitelný rozdíl ve zpoždění audio signálů.
v případě multiroom použití (více ústředen nebo zesilovačů) je možné fungovat v režimu SOLO (různá hudba do různých zařízení) nebo MULTI (vybraná zařízení jsou vzájemně synchronizována na obsah)
webové rozhraní pro systémovou administraci zesilovače
intuitivní systémové ovládání v angličtině
možnost upgradu firmware přes web
zesilovač nemá žádnou záložní baterii. V případě vypnutí z napájení, dochází k rozpadu hudebního streamu a po obnově napájení není přehrávání nijak automaticky obnoveno. Toto je hlavní odlišnost od tzv. IP audio systémů (AoIP), založených na serveru, např. technologie IP Audio (např. verze ústředen JPA 1×xxIP).
zcela pasivní chlazení
bezhlučné provedení
automatické změření a přizpůsobení se zatěžovací impedanci
výkonový výstup na 2 reproduktory přes svorkovnici
indikace napájení pomocí LED
indikace nabootování pomocí LED
výkonový vstup proveden svorkovnicí
výstupní ochrany proti zkratu, nadměrnému zatížení nebo přehřátí
frekvenční rozsah 20 – 20 000 Hz / – 3 dB
odstup S/N > 83 dB
zkreslení THD < 0,1 % / 1 kHz, 7W
napájení spínaným adaptérem AC 110 – 240 V / 50 Hz / DC 15 V (je součástí)
standby režim šetřící el. energii
kompaktní provedení. Zesilovač doporučujeme instalovat na zeď, do příčky, díky kulatému tvaru je možné zesilovač přichytit také přímo na magnet podhledového reproduktoru. K tomu slouží velká kruhová samolepka, jež se nachází na těle zesilovače. Žádný další instalační materiál není potřeba.
černý plast
kovové stínění pro omezení vlivu magnetického pole z reproduktoru na zesilovač
doporučujeme kombinovat s ozvučením pomocí 2 podhledových reproduktorů Dexon RP xxx nebo 2 nástěnných reproduktorů Dexon SP xxx v nízkoimpedančním režimu (ne se 100V transformátorem)
vhodné pro ozvučení koupelny, pokoje a dalších místností
potřebná kabeláž: napájení adaptérem (230 V zásuvka), 2× reproduktory (repro dvoulinka 2× 1,5 – 2,5 mm² podle vzdálenosti reproduktorů), LAN UTP cat. 5e (nevyužijete-li WiFi)
snadná instalace pomocí šroubků, které jsou součástí balení
malé nároky na prostor
rozměry Ø 95 × 30 mm
hmotnost 0,2 kg
Vlastnosti streamovací aplikace Legacy WIIM Player
aplikace je zdarma
pro systém Android i iOs
kompatibilní s rozhlasovými ústřednami Dexon JPA 1×x5WI, JPA 1×x6 a zesilovači JPM xxxxWI, JPM xxxxWB
graficky orientované ovládaní snadné na obsluhu, v angličtině
internetové rádio a hudba prostřednictvím vest. aplikace Tune-In, iHeart Radio, Spotify, QQMusic, Tidal, Napster, Deezer nebo jiných (podle verze)
internetová rádio, hudba, úkoly, data a ovládání hlasem prostřednictvím vest. aplikace Amazon Alexa
prohledávání a streamování lokální hudby v LAN pomocí DLNA
bohaté nastavení přehrávače, s plnou podporou DLNA – volba opakování, třídění podle autorů, složek, žánrů, alb, automatické stáhnutí bookletu alba, textu, převíjení, zobrazení názvu audio souboru a stavu přehrávání
funkce Favourites – Oblíbené
bohaté možnosti tvorby playlistů
vyhledávání ve službách i v lokálním, i síťovém obsahu
6 předvoleb pro playlisty a internetová rádia
grafická podpora přehrávání – zobrazení bookletů alb
nastavení hlasitosti
nastavení samotných zařízení – zesilovačů a rozhlasových ústředen
nastavení kvality vysílání (datového toku) i módu (L, R, ST)
nastavení připojení zařízení – zesilovačů k WiFi síti
funkce plánovaného vypnutí, budíky
Parametry samotného reproduktoru RP 93
RP 93 je součástí vypracované série podhledových reproduktorů s kevlarovou membránou. Jako první je ale stereofonní, takže cílí na ozvučení i malých prostor, kde se nevejdou dva reproduktory, typickým příkladem jsou malé koupelny.
osazený basový reproduktor 6,5" s dvojitou kmitací cívkou
2 výškové 1" kalotové reproduktory
stereofonní výhybka 2 pásmová, 12 dB / oct.
kevlarová membrána basového reproduktoru
výkon 2× 30 / 45 W
impedance 2 × 8 Ω
materiál koše bílý ABS plast
citlivost 2× 84 dB / 1W, 1m
frekvenční rozsah 45 – 20 000 Hz
pracovní teplota –25 – +70 °C
způsob uchycení 4 zatahovací klapky
stupeň krytí IP 30
rozměry Ø 240 × 84 mm
rozměry montážního otvoru Ø 205 mm
max. tloušťka stropu 35 mm
hmotnost 2,2 kg
instalace do stropů, stěn, sádrokartonu
Výhody oproti konkurenci
kupujete od skutečného profesionálního výrobce, ne přeprodejce, který se plošným, instalačním ozvučením zabývá více jak 24 let a tak ví, jaká je praxe a nároky
nabízíme vyšší výkon. Konkurence nabízí obvykle jen výkon okolo 10–15 W, s kterým stěží vybudíte běžné ozvučení.
kompaktní a zároveň dostatečně velké provedení zesilovače. Zesilovač jen nacvaknete na magnet reproduktoru a nebude tak překážet. Zároveň je dost velký na to, aby pracoval i ve vyšších teplotách a uchladil se
součástí je napájecí adaptér, rovnou z 230 V. Konkurenční výrobky jsou napájeny z 12 V a tak řešíte, kde 12V zdroj vůbec umístit, aby nepřekážel a byl bezpečný.
vlhkuodolnost. Používáme pravou MICA membránu, ne jen atrapu. Reproduktory vydrží i běžné vlhko koupelny.
minimum práce s instalací. Nic není potřeba šroubovat. Zesilovač se jen nacvakne na magnet reproduktoru a reproduktory samotné se instalují pomocí rychlozatahovacích klapek, bez šroubků a vrtání
sada je určena pro dlouhodobé non-stop užívání, tedy ne receiver či hifi věž na nerázový provoz s nízkou výdrží
moderní obvodová koncepce
srozumitelné ovládání, které zvládne i laik, jež je zvyklý na svůj telefon, nepotřebujete složité zaškolení
"blbuvzdorné" provedení, špatné nastavení nezpůsobí poškození nebo zablokování zesilovače
kompatibilita s reproduktory Dexon. Máme odzkoušeno, že zvuk je, za jejich použití, výborný.
jsou splněny všechny normativní požadavky pro označení CE
Accessories recomended

double shielding Mylar + foil + braiding, higher resistance to interferences, transmission speed up to 1 Gb/s, compatible with PoE, PoE+, RS 232, RS 485, for RJ45 connectors, well flexible, durable
Suitable for: connection of mixing amplifier, amplifier, controller, speaker, microphone, data coonection and network in IT as well as hybrid connection with audio signal
New

The product is already used in these installations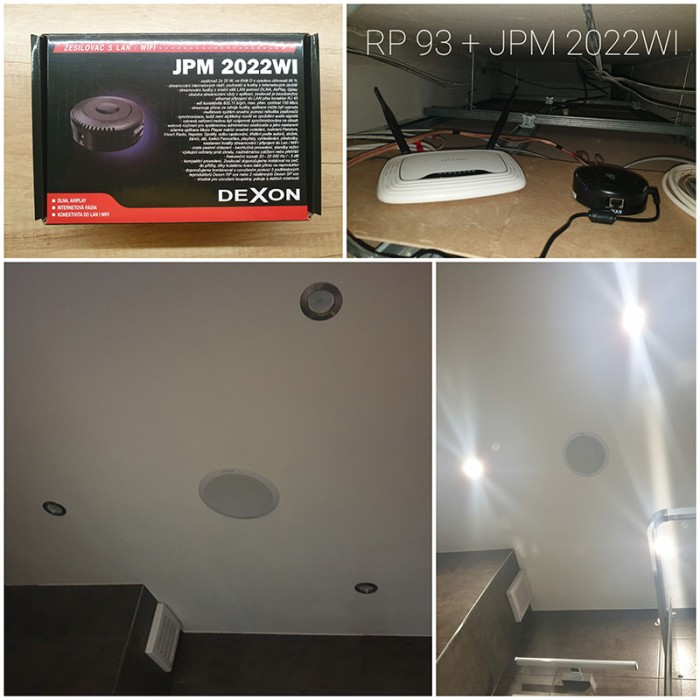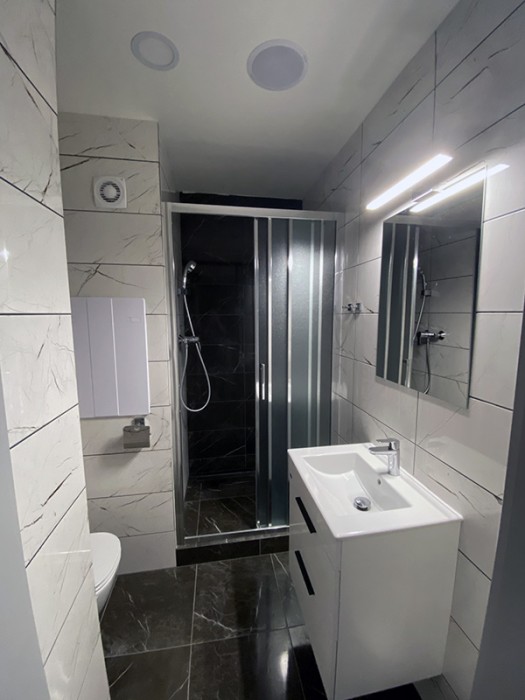 Jiří Beroun, Plzeň
Výherce naši soutěže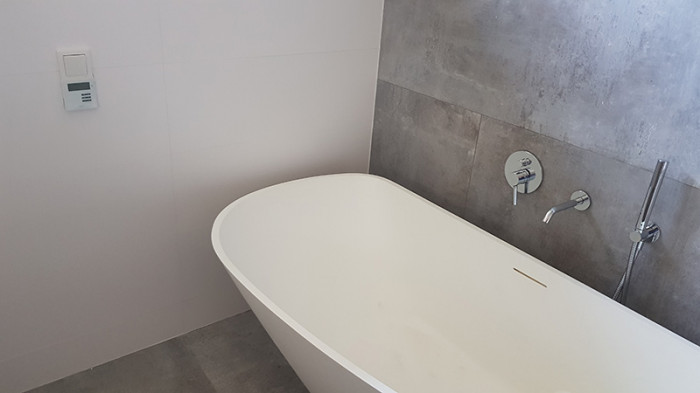 Pavlína Krňávkova, Zábřeh
Výherce naši soutěže