MRP 2205 on-wall player with amplifier
Brief description: 2× 20 W, amplifier in Class D, multimedia player of pictures, music and videos from an SD card, Lan and the Internet, internet radio, IpTV, Bluetooth, AUX input, line output for subwoofer or next amplifier, Lan, Wifi, scheduler, support for DLNA, UPnP, AirPlay, control applications for smart phones, multiroom chaining possibility, open Android system, TFT display, power supply directly from 230 V, an elegant glossy finish
Suitable for: sound bathrooms, rooms, patios, gazebo, offices, small shops and restaurants, as well as the sound source and signal amplification
Cat. nr.: 27 926
582,70 € with VAT
in stock
Description
Na vrcholu skupiny přehrávačů řady MRP se nachází model MRP 2205. Zatímco "nižší" modely jsou založeny na pevném systému, u komfortního MRP 2205 je použit systém Android a umožňuje doinstalace vlastních aplikací uživatelem. Koncepce je podobná: zesilovač ve třídě D o výkonu 2× 20W + dotykový displej, ovšem zdroje hudby, a nově i videa, jsou již plně digitální s podporou síťové konektivity, internetu a datového úložiště – paměťové SD karty. Nezapomněli jsme samozřejmě na Aux vstup pro snadné napojení dalšího audio zařízení a výstup na aktivní subwoofer nebo další zesilovač.
Nabídka aplikací v systému multimediálního přehrávače je široká. Obsluha je intuitivní díky grafice a již na základní ploše jsou k nalezení ikonky pro spuštění multimediálního přehrávače hudby, obrázků i videí, internetového rádia, internetové hudby, poslechu aux vstupu nebo zařízení připojeného přes Bluetooth. Mezi další aplikace náleží přehrávač IpTV, internetový prohlížeč, sada aplikací pro tvorbu dokumentů a řada dalších. A tím, že systém je otevřený, uživatel může doinstalovat cokoliv. Zajímavá je také podpora DLNA, UPnP a AirPlay, díky které můžete nejenom multimédia v síti procházet, ale taktéž do zařízení hudbu a videa opačným směrem posílat. Vestavěný je také plánovač, kterým lze spouštět základní aplikace.
Multimediální přehrávač MRP 2205 se dá také ovládat externě, pomocí aplikací pro Android a iOs zařízení. Samozřejmě přehrávačů v síti může být několik, takže s ovládací aplikací ve smartphonu nebo tabletu tvoří de-facto multimediální systém. A to dosti komfortní.
Se vzhledem jsme zůstali u osvědčené klasiky – univerzální elegantní šedý design s lesklým povrchem a podsvětleným dotykovým TFT displejem. Rozměry jsou kompaktní a design nijak interiér neruší. Proto se instalace doporučuje poblíž vypínačů osvětlení – na snadně dostupném místě.
Přehrávač se zesilovačem MRP 2205 využijete spolu s podhledovými nebo nástěnnými reproduktory Dexon např. pro ozvučení koupelny nebo terasy, jelikož je vlhkuodolný, ale také do "běžných" míst jako jsou pokoje, kanceláře, malé prodejny, restaurace a wellness centra.
vestavěný stereo zesilovač 2× 20 W
zatěžovací impedance 2× 8 Ω
zesilovač ve třídě D s vysokou účinností 85 %
5" dotykový TFT displej s rozlišením 800×480 obr. bodů o rozměru 108×55 mm
na bázi systému Android, chování a ovládání je tedy podobné jako u tabletu
graficky orientované ovládaní snadné na obsluhu
otevřený systém, do kterého je možné instalovat další Android aplikace
v základním pohledu zobrazení hlavních navigačních ikon (Local Music, Internet Radio, Internet Music, Bluetooth, Aux, Applications, Settings), času, datumu a ikon počasí v zadaném městě. U novějších verzí funkce počasí nemusí být dostupná.
digitální nastavení výstupní hlasitosti a další navigační tlačítka ve spodní liště obrazovky
digitální přehrávač hudby, videa, obrázků a dalších multimediálních souborů (např. hudebních stop) z paměťové mikroSD karty nebo prostřednictvím DLNA ze síťových umístění
bohaté nastavení přehrávače, volba opakování, třídění podle autorů, složek, žánrů, alb, stáhnutí bookletu alba, textu, převíjení, zobrazení názvu multimediálního souboru a stavu přehrávání
podpora hudebních formátů mp3, wma, mav, ape, flac, acc, ogg a dalších
podpora video formátů avi, rm, rmvb, wmv, mov, mp4, mpeg, mpg, flv a dalších
internetové rádio prostřednictvím aplikace iHeartRadio
internetová hudba prostřednictvím aplikace Spotify
aplikace Gallery pro zobrazování obrázků a videí, s bohatými možnostmi nastavení a řazení v albech
aplikace 4k Video pro přehrávání videí
aplikace DLNA player pro procházení serverů médii v síti
předinstalace aplikace internetového prohlížeče Firefox
předinstalace aplikace Stream.cz (český portál s videi)
předinstalace aplikace IPTV pro sledování internetové televize
předinstalace aplikace iVysilání (portál České Televize)
aplikace WPS Office pro tvorbu textových, tabulkových, poznámkových a prezentačních dokumentů
aplikace 1Mobile Market (obdoba Google Play) pro stažení dalších uživatelských aplikací
aplikace File manager pro správu souborů na paměťové SD kartě
aplikace Application manager pro správu systémových a stažených aplikací
slot pro mikroSD kartu nacházející se na spodní hraně předního rámečku
vestavěný Bluetooth receiver, pro snadné přehrávání z chytrého telefonu nebo tabletu
indikace spárování s Bluetooth vysílacím zařízením
možnost nastavení názvu Bluetooth zařízení a hesla
dosah Bluetooth spojení cca 10 m
vstup AUX pro připojení dalšího zdroje hudby (analogového)
citlivost AUX vstupu 300 mV, impedance / 10 kΩ
výstup Line Out pro napojení aktivního subwooferu nebo dalšího zesilovače, úroveň 0 dB
podpora AirPlay s možnosti nastavení názvu zařízení. Z iOS Apple chytrého telefonu, tabletu, počítače anebo televize tak můžete přímo prostřednictvím podporující aplikace "poslat" stream, hudbu či video do tohoto přehrávače.
podpora DLNA DMR / UPnP s možnosti nastavení názvu zařízení. Z Android chytrého telefonu, tabletu, počítače anebo televize tak můžete prostřednictvím podporující aplikace "poslat" stream, hudbu či video do tohoto přehrávače.
podpora DLNA pro procházení serverů médii v síti
plánovač / budík pro automatické události. Doma si nastavíte, aby při vstávání vám hrála oblíbená hudba, ve firmě si naplánujete pozdravy zaměstnancům, v prodejnách automatické odvysílání audio reklamy anebo v restauraci či wellness centru reklamní akce na jídlo nebo služby. Uplatnění plánovače je vskutku široké. Plánovačem se dají volat hlavní aplikace, celkově zapínat a vypínat zařízení nebo povolovat AUX vstup.
nastavení pozadí displeje, jeho kontrastu a času přechodu do standby zobrazení
nastavení systémových a přehrávacích hlasitostí vč. typu zvuků
standby režim šetřící el. energii, v standby režimu zobrazení hodin, datumu a ovládání hlasitosti
datum a čas je automaticky synchronizován dle internetu
intuitivní systémové ovládání v angličtině, ovládaní aplikací dle jazyku uživatelem instalované aplikace
možnost ovládaní ze smartphonu nebo tabletu se systémem iOS nebo Android. Ovládací aplikace je zdarma (na App Store a Google Play). Za tímto účelem musí být přehrávač připojen do LAN sítě (ethernet konektorem RJ 45 nebo přihlášením do Wifi), do které je přihlášen i smartphone nebo tablet.
do LAN může být napojeno několik těchto přehrávačů najednou a získat tak ucelený ozvučovací multiroom systém. V ovládací aplikaci na smartphonu nebo tabletu si pak volíte, který přehrávač (místnost) chcete řídit.
napojení LAN přes konektor RJ45
vestavěná wifi konektivita, zařízení zapojíte do domácí sítě bez nutnosti datového UTP kabelu
interní systémová paměť 4GB
neobsahuje přijímač GPS a tudíž není možná lokalizace zařízení a funkce s tím spojené
vypínač pro celkové vypnutí z napájení na spodní hraně předního rámečku
výstupní ochrany proti zkratu, nadměrnému zatížení nebo přehřátí
frekvenční rozsah 20 – 20 000 Hz / – 3 dB
zkreslení THD < 0,02 %
odstup S/N > 81 dB
napájení přímo AC 230 V / 50 Hz přes šroubovací svorkovnici (pevný přívod v instalaci v příčce, nebo stěně)
příkon 45 W při plném vybuzení
vestavěná záložní baterie
elegantní provedení, univerzální šedá barva, moderní lesklý povrch
vlhkuodolné provedení
doporučujeme instalovat poblíž vypínačů osvětlení místnosti
doporučujeme kombinovat s ozvučením pomocí 2 podhledových reproduktorů Dexon RP xxx nebo 2 nástěnných reproduktorů Dexon SP xxx v nízkoimpedančním režimu (ne se 100V transformátorem)
vhodné pro ozvučení koupelny, altánku, pokoje, kanceláře, menší prodejny nebo restaurace
nelze instalovat do běžných instalačních krabic
balení obsahuje spec. instalační krabici s předseknutými otvory pro kabeláž
veškeré napojení přes šroubovací svorkovnice a RJ45
potřebná kabeláž: napájení, 2× reproduktory, audio pro AUX, audio pro subwoofer, UTP pro ethernet (nebo přihlášení do wifi)
snadná instalace pomocí šroubků, které jsou součástí balení
stupeň krytí IP 52
vnější rozměry instalační krabice 162×77×60 mm
rozměry čelního rámečku 172×86 mm
zastavěná hloubka samotného přehrávače 35 mm
celková hloubka 45 mm
hmotnost 0,4 kg
Accessories recomended
Product recommendation according to project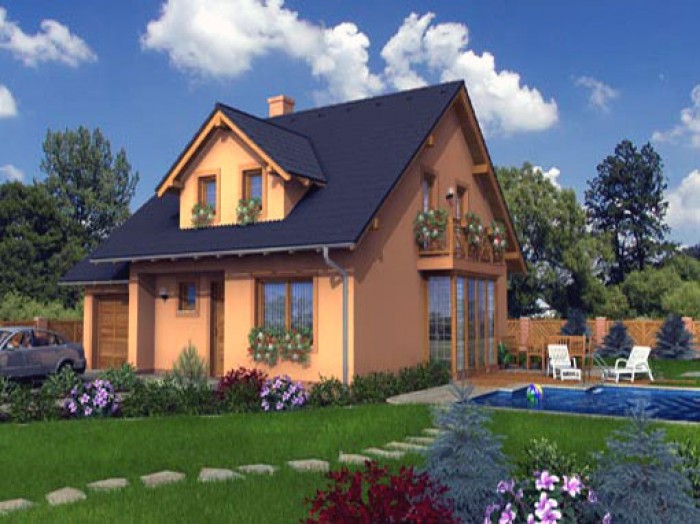 Rodinný dům patří k velmi nápaditým ozvučovacím záležitostem. V tomto článku popisujeme 7 způsobů ozvučení.
Koupelnu začínáme více chápat jako místo relaxace. Je to pro nás jakési "malé wellness centrum". Proto už při rekonstrukci nebo výstavbě zvážíme, zda a kde by přítomný zvuk byl vhodný…