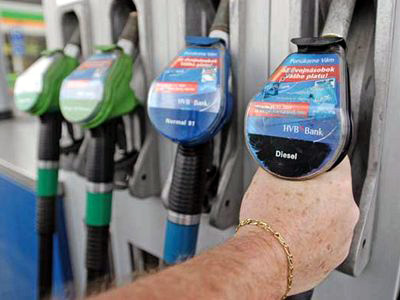 Gas station sound system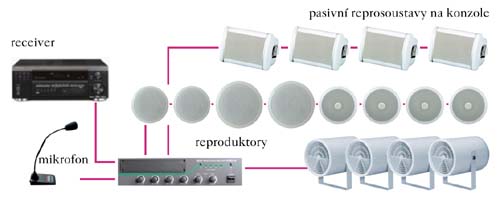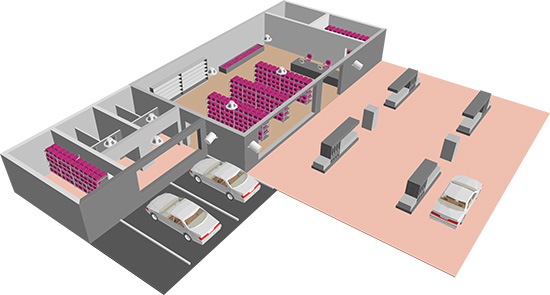 Do you want to accurate this set or to make a price offer?
Our referencies with similar sound system
Prodejna autodílů a servis (Bílina)
07/2021
38 100 Kč
Prostory prodejny a autoservisu jsou vybaveny podhledovými reproduktory RPT 110x110 a nástěnnými reprosoustavami SP 512. Bohatě vybavena ústředna JPA 1306 je napojena také na mikrofon PA 570.
Autobazar AAA Auto (Nitra)
06/2021
28 800 Kč
Ozvučení prodejny a okolního areálu pomocí rozhlasové ústředny JPA 1185 a několika sloupových reprosoustav DPT 614
Prodejna stavebnin DEK (Košice)
02/2021
74 500 Kč
Ozvučení prodejny a prostor zázemí podhledovými a závěsnými reproduktory, které budí systém matice MRT 8000 se zesilovači.
Prodejna s elektronikou (Havířov - Bludovice)
12/2020
54 000 Kč
Dvouzónové ozvučení prostor prodejny a zázemí firmy s elektronikou a bezpečnostními systémy. Ozvučení je doplněno dvěma subwoofery a je buzeno rozhlasovou ústřednou JPA 1306.
Kavárna LUI Chocolate (Znojmo)
10/2020
22 000 Kč
Ozvučení prostor prodejny (kavárny) pomocí podhledových reproduktorů a rozhlasové ústředny.
Firemní prodejna Interiéry Horyna (Mělník)
08/2020
38 600 Kč
Stropní ozvučení prodejny s reproduktory RPT 102, aktivním subwooferem SUB 1201A a rozhlasovou ústřednou
Řetězec prodejen potravin Flosman (Jindřichův Hradec)
07/2020
92 900 Kč
Ozvučení 15 prodejen malými rozhlasovými ústřednami a nástěnnými reproduktory
Autosalon Lexus (Čestlice - Průhonice)
06/2020
40 000 Kč
Rozhlasové ústředny, podhledové reproduktory pro prodejní prostory s několika zónami
Prodejna Rossman (Praha 4)
04/2020
15 100 Kč
Ozvučení prodejny podhledovými reproduktory a ústřednou
Moto prodejna a muzeum (Ústí nad Labem)
03/2020
35 700 Kč
Rozhlasová ústředna s internetovým rádiem a podhledové reproduktory
Kampi prodejna kancelářského sortimentu (Hodonín)
01/2020
34 900 Kč
Závěsné reprosoustavy pro prodejnu, podhledové reproduktory pro kanceláře a buzení
Decathlon prodejna se sportovním vybavením (Ostrava)
01/2020
64 100 Kč
Ozvučení jak hlavní prodejní plochy závěsnými reprosoustavami, tak zázemí, včetně rozhlasové ústředny a mikrofonů.