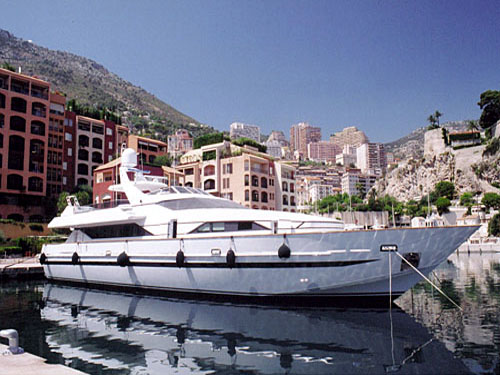 Sound system of ships
Lodě jsou velmi vlhké prostory a tomu musí být přizpůsobeno vše.
Zatímco na velkých lodích se ve velké míře používají vlhkuodolné modely RP 61, RP 62, RP 81, RP 82, tak jiné praktické zkušenosti ukazují, že menší lodě a motorové čluny dovolují podobné ozvučení jako u aut.
V tomto případě se klasicky montují subwoofery BSS xxxx a SCS xxxx v kombinaci s vlhkuodolnými reproduktory RP 61 – 82. Vše je připojeno nízkoohmově např. na autozesilovač SAC 2090 či jiný. Samozřejmě, že u velkých lodí, kde je k dispozici můstek a palubní napětí 230 V, je možné použít rozhlasovou ústřednu či klasický výkonový zesilovač DAC xxx.
Všeobecně ovšem platí, že pokud používáme nízkoohmové připojení (4 nebo 8 Ω) je nutné dbát na dostatečný průřez připojovacích vodičů a také je nutné dbát na to, že to co není vlhkuodolné (ústředna, zesilovač, subwoofery) musí být pečlivě zakryto.
I tyto systémy, český výrobce DEXON, navrhuje a nabízí. Pro zpracování návrhu ozvučení doporučujeme kontaktovat Dexon Czech s.r.o. na jejich stránkách www.dexon.cz nebo na tel. 596 321 160. Tento český výrobce posoudí ozvučovaný prostor a kompletně navrhne dané ozvučení zcela zdarma.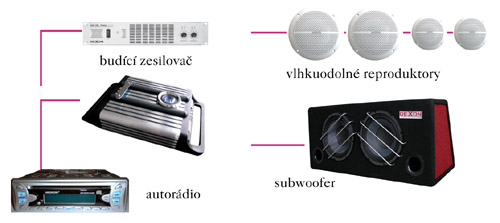 Do you want to accurate this set or to make a price offer?