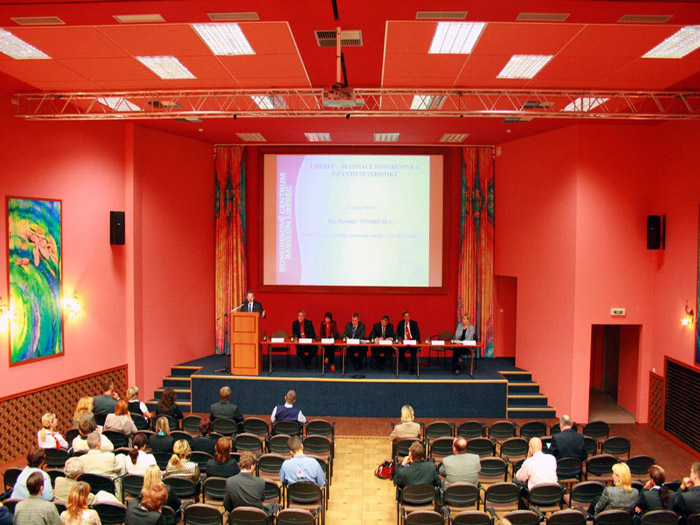 Ozvučení rozlehlých prostor ne 100 V způsobem
Ozvučení rozlehlých prostor, jako jsou tělocvičny, velké restaurace, konferenční sály, kluby a bary klade na sebe nárok na použití většího počtu méně výkonných reprosoustav.
V praxi se volí buďto metoda klasického plošného ozvučení pomocí 100 V rozvodu, což ale činí jisté nároky na zesilovače a kabeláž, nebo je možné zvolit metodu jednodušší a to pomocí několika (v našem případě 8 ks) satelitních reprosoustav BC 800 nebo BC 1000 nebo BC 1200 a budícího zesilovače DAC xxx. Reprosoustavy se poté napojí sérioparalelně, podle potřeb na místě a především podle jejich počtů.
Systém má navíc, oproti 100 V systémům, výhodu velké vybuditelnosti, takže je možný nejenom provoz jako kulisa, ale také i provoz relativně hlasitý a srozumitelný.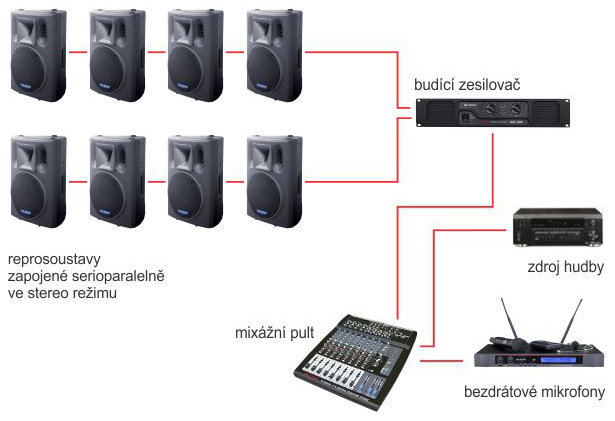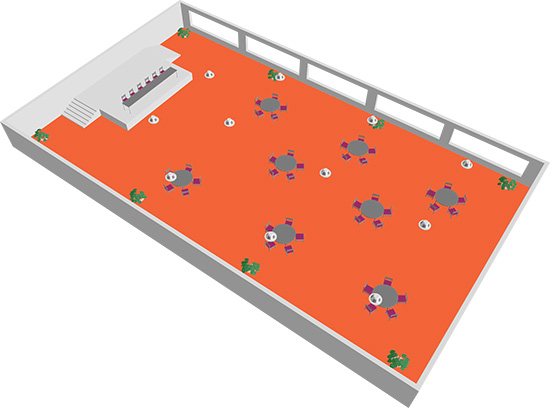 Do you want to accurate this set or to make a price offer?