JPM 2032 stereo power amplifier
Brief description: 2× 30 W / 8 Ω, 2× 50 W / 4 Ω, 1 stereo input Line In, 1 stereo output Line Out, D class, high efficiency, fully digital, processor controlled, sw. equalizer, limiter, protection, standby, remote control, passive cooling, console
Suitable for: sounding interiors and exteriors, local sound system, for builting-in furniture or wall mounting as dedicated stereo amplifier with up to 4 speakers. Also suitable for trucks and busses.
Cat. nr.: 27 811
172,14 € with VAT
in stock
Description
Zesilovače s označením JPM 2×x2 jsou technologickými nástupci starších konzolových modelů. Zesilovač má malé rozměry a konzoli, díky které zesilovač poskytuje variabilitu pro montáž do rozvaděčů, nábytku a na zeď. Je proveden v D třídě a tudíž disponuje vysokou účinností (>85 %) a potažmo nízkým vyzařováním tepla. Novým technologickým krokem je celodigitální koncepce zesilovače s řídicím procesorem. Nastavení je tak možné dálkovým ovládačem.
Všude tam, kde potřebujeme lokálně ozvučovat s malým počtem reproduktorů v nízkoimpedančním režimu a kde je záhodno, aby zesilovač nebyl vidět, zesilovače řady JPM 2×x2 s výhodami použijeme.
výkon JPM 2032 2× 30 W / 8 Ω, 2× 50 W / 4 Ω
výkon JPM 2052 2× 50 W / 8 Ω, 2× 90 W / 4 Ω
zatěžovací impedance 4 – 16 Ω
zesilovač ve třídě D s účinnosti 85 % se spínaným zdrojem s účinností 95 %
kompletně digitální koncepce s řídícím procesorem
1 stereofonní vstup Line In konektory RCA Cinch, vst. úroveň 1 V, vst. impedance 10 kΩ
1 stereofonní výstup Line Out konektory RCA Cinch, pro nahrávání, aktivní subwoofer nebo posílení ext. zesilovačem, úroveň 900 mV, min. zatěž. impedance 100 Ω
stereofonní výstup na reproduktory šroubovacími svorkami Phoenix
vestavěný softwarový equalizér
funkce celkového umlčení
veškeré nastavení (volba vstupu, zdroje hudby, hlasitosti atd.) se provádí pomocí IR dálkového ovládání.
zesilovač neobsahuje žádné ovládací prvky
indikace stavu zesilovače vícebarevnou Led
pasivní, bezhlučné chlazení
2 pásmový frekvenční korektor ± 2 dB na 200 Hz a ± 2 dB na 4 kHz ovládatelný dálkovým ovládačem
vestavěný limiter proti nadměrnému zkreslení na výstupu
galvanické oddělení Line In vstupu pro potlačení případné zemní smyčky
automatické změření a přizpůsobení se zatěžovací impedanci
výstupní ochrany proti zkratu, přehřátí, nadměrnému zatížení
funkce standby – není-li audio signál, zesilovač automaticky sníží příkon na pouhé 2 W
odstup S/N > 70 dB
zkreslení THD < 0,1 %
frekvenční rozsah 20 – 20 000 Hz / +1, –2 dB
pracovní teplota – 5 – +50 °C
konzoly pro uchycení na stěnu, na nábytek nebo do příčky či podhledového stropu
nízké nároky na prostor, zesilovač je určen pro trvalou montáž
tělo z duralového odlitku se žebrováním
černá barva (imitace Titanu)
napájení prostřednictvím adaptéru AC 230 V / 50 Hz / 24 V DC (JPM 2032) nebo 32 V DC (JPM 2052), adaptér je součástí balení
modely s adaptérem 24 V jsou vhodné také pro stereo ozvučení nákladních aut a autobusů
rozměry 147×41 (bez antén) x 109 mm
hmotnost (bez adaptéru) 0,3 kg
Výhody oproti konkurenci
konkurence především konzolové zesilovače vůbec nenabízí
vlastní vývoj, zapracováváme náměty uživatelů
kupujete od skutečného profesionálního výrobce, který se s plošným, instalačním ozvučením zabývá více jak 23 let a tak ví, jaká je praxe a nároky
žádná amatérská konstrukce ale propracované řešení
přístroj je určen pro dlouhodobé non-stop užívání, tedy ne receiver či hifi věž na nárazový provoz s nízkou výdrží
digitální provedení s vysokou účinností, ne běžné řešení s účinnosti jen kolem 50 %
skutečně odměřený výkon dle standardu RMS, žádná přemrštěná hodnota
velice slušný komfort, vč. dálkového vládání
kvalitně provedené vstupy s nízkým šumem
variabilně provedené vstupy i výstupy
moderní obvodová koncepce
srozumitelné ovládání, které zvládne i laik, nepotřebujete zvukaře
"blbuvzdorné" provedení, špatné nastavení nezpůsobí poškození zesilovače
kompatibilita s dalšími přístroji dexon v dané technologii
kvalitně provedené napájení s vysokou účinností
jsou splněny všechny normativní požadavky pro označení CE
Accessories recomended
Product recommendation according to project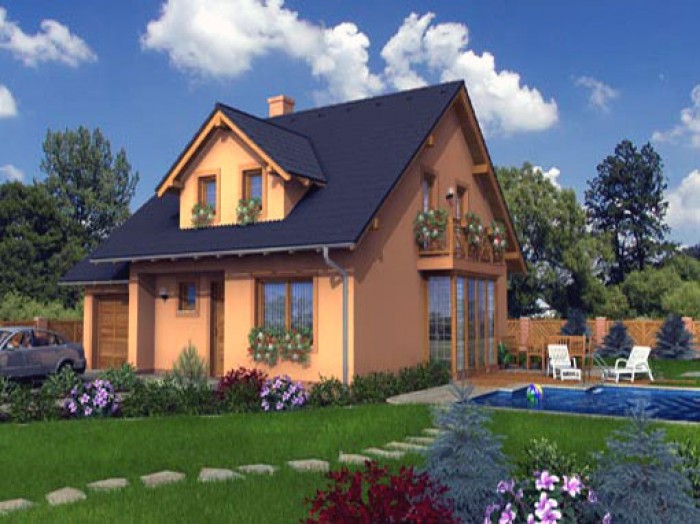 Rodinný dům patří k velmi nápaditým ozvučovacím záležitostem. V tomto článku popisujeme 7 způsobů ozvučení.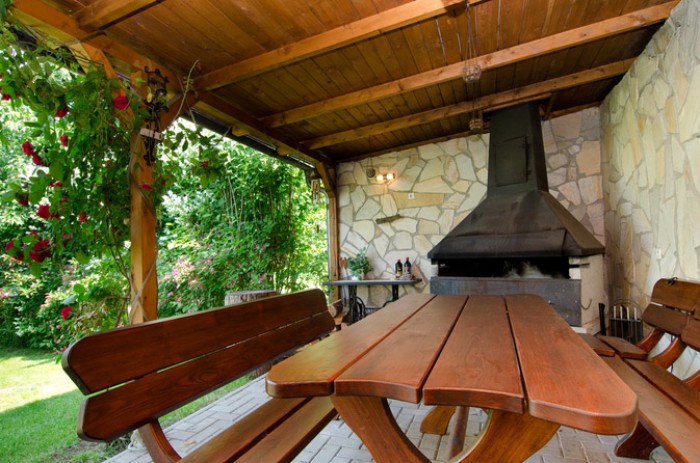 Zvláště na začátku letních měsíců, řeší majitel svého obydlí, jak ozvučit venkovní posezení.