MRP 9200 on-wall player with amplifier and smart home control
Brief description: 2× 20 W (one stereo zone), 8" display, rotary controller with backlight and own display, Tuya / Zigbee communication gateway for wireless connection with smart home peripherals, control of peripherals, scenarios, smart home automation, software equalizer, multimedia player for images, music and videos (VLC Player, Snap Tube) from SD card, USB, LAN and Internet, Internet radios and podcasts (Spotify, Play CZ, Online Radio Box), Bluetooth, AUX input, line output to subwoofer, or ext. amplifier, WiFi, LAN, ready for DLNA / UpNP, AirPlay, alarm clock, calendar, open Android system, 2 additional power outputs for devices, power supply directly from 230 V
Suitable for: sound home offices, bathrooms, rooms, offices, small shops and restaurants, wellness
Cat. nr.: 27 935
892,43 € with VAT
in stock
Description
Dalším z modelů nástěnných přehrávačů s větším dotykovým displejem (zde 8") je model MRP 9200. Svou koncepcí je sice podobný ostatním modelům, avšak jako první na trhu přináší platformu pro řízení chytré domácnosti. I nyní se jedná o kompaktní zařízení pro instalaci na stěnu v elegantním provedení se zesilovačem a systémem Android s aplikacemi. Nápaditý je rotační ovládač s podsvícením a vlastním displejem ukazujícím nastavovanou hodnotu.
Co tedy model MRP 9200 obsahuje? Jde o kombinací tabletu, přehrávače, aplikačního prostředí, zesilovače a komunikační brány Tuya. Jako zdroj hudby a videa poslouží vestavěné přehrávače a aplikace, konektivita Bluetooth i DLNA pro procházení multimédií lokálních, síťových i těch v internetu, a také vstup Aux pro napojení cizích audio zařízení. Nechybí výstup na externí zesilovač, nebo aktivní subwoofer. Jsou zde i dva programovatelné silové výstupy pro spotřebiče.
Velkou novinkou je brána a aplikace pro řízení chytré domácnosti v systému Tuya / Zigbee. Už to není jen nástěnný přehrávač. Nyní můžeme bezdrátově ovládat vypínače, žárovky, zásuvky, vytápění, zabezpečení, sledovat senzory a mnoho dalších periferií. Pomocí aplikace si vytvoříme scénáře na jeden klik i plně automatizované na základě teploty, předpovědi počasí, polohy i dalších dat. To vše je přístupné odkudkoli ze světa.
Jako jádro využíváme systém Android, jež umožňuje instalace aplikací uživatelem. Z výroby zde najdeme předinstalované aplikace Spotify, SnapTube, VLC Player, Play CZ, Online Radio Box, Tuya Smart a další. Zdroje hudby i videa, jsou plně digitální s podporou síťové konektivity, internetu a datového úložiště – paměťové SD karty, USB a vnitřní paměti. Je také připravena podpora protokolů DLNA / UPnP, QPlay a AirPlay, kterou může zabezpečit další aplikace. Pak je možné streamovat z i na přehrávač.
Obsluha je intuitivní díky grafice. Na základní ploše jsou k nalezení dlaždice pro rychlé ovládání domácích spotřebičů či i periferii a ikony pro aktivaci scén chytré domácnosti. K dalšímu nastavení, jako je např. barva osvětlení, hlasitost či stažení žaluzii, můžeme použít již zmíněný rotační ovládač. Na základní ploše se také nachází přehrávač hudby.
MRP 9200 využijete spolu s podhledovými nebo nástěnnými reproduktory Dexon např. pro ozvučení koupelny, jelikož je vlhkuodolný, ale také do "běžných" míst jako jsou pokoje, kanceláře, malé prodejny, restaurace a wellness centra. Navíc využijete mnohé, cenově velmi přijatelné, periferie systému chytré domácnosti Tuya / Zigbee. V jednom zařízení tak můžete řešit audio, osvětlení, vytápění, zabezpečení i dohled takovéhoto chytrého domu.
vestavěný zesilovač 2×20 W
min. zatěžovací impedance 4 Ω
1 stereofonní reproduktorový výstup, možnost zapojit 2+2 osmiohmové reproduktory, nebo 1+1 čtyřohmové reproduktory
zesilovač ve třídě D s vysokou účinností 85 %
bezdrátový systém řízení chytré domácnosti s technologii Tuya / Zigbee 3.0. V tomto systému lze bezdrátově ovládat periferie, jako jsou spínače, zásuvky, osvětlení, vytápění, zabezpečení, čidla a další domácí spotřebiče a zařízení podporující smart-home technologii Tuya. Zařízení lze ovládat jednotlivě, pomocí tzv. scénářů (scén), nebo automatizovat.
8" dotykový IPS displej s HD rozlišením 1280 × 800 obr. bodů o rozměru 170 × 106 mm
podružný 1,2" displej v rotačním ovládači
pro zobrazení nastavovaných parametrů
programovatelný rotační ovládač s barevným podsvícením
slot pro mikroSD kartu nacházející se na boční hraně, max. podporovaná kapacita 32 GB
mikroUSB-C slot nacházející se na boční hraně pro spojení s paměťovým médiem, max. podporovaná kapacita 32 GB
vestavěný mikrofon
vestavěný monitorující reproduktor s možnosti vypnutí
systém Android 8.1, chování a ovládání je podobné jako u tabletu
otevřený systém, do kterého je možné instalovat další Android aplikace
graficky orientované ovládaní snadné na obsluhu v angličtině
procesor Cortex A35 1.5 GHz Quad-core, 8 GB ROM, 2 GB RAM
interní paměťové úložiště o kapacitě 8 GB
hlavní plocha zobrazuje 5 hlavních navigačních ikon, datum a čas, přehrávač, zařízení a scény ovládání chytré domácnosti
rychlý audio přehrávač na hlavní ploše s podporou většiny formátů
vestavěná brána (Tuya gateway) pro řízení periférií systému chytré domácnosti v technologii Tuya / Zigbee 3.0
vestavěna dvě relé ze systému chytré domácnosti, kterými lze spínat spotřebiče, která lze programovat a na displeji ovládat jako dva spínače
digitální nastavení výstupní hlasitosti, či jiných parametrů, např. svitu žárovky, teploty, vypnutí vypínače, atp. lze provést dotykem na displeji anebo pomocí rotačního ovládače, jež na svém displeji zobrazuje právě nastavovaný parametr.
aplikace Files a Explorer pro procházení a správu souborů a složek ve vnitřním i externím paměťovém úložišti
aplikace ApkInstaller pro instalaci a správu aplikací
aplikace Aptoide pro stahování aplikací (náhrada za Google Play, služby Google nejsou podporovány)
aplikace Tuya Smart pro správu a nastavení zařízení, scén a automatizací systému chytré domácnosti
aplikace SnapTube jakožto lepší alternativa k Youtube
aplikace PlayCZ pro přehrávání českých internetových rádií
aplikace Online Radio Box pro přehrávání internetových rádií a podcastů
aplikace VLC Player pro přehrávání hudby, videa, obrázků a dalších multimediálních souborů (např. hudebních stop) z paměťové mikroSD karty, vnitřní paměti, internetu, nebo USB slotu, bohaté nastavení přehrávače, volba opakování, třídění podle autorů, složek, žánrů, alb, stáhnutí bookletu alba, textu, převíjení, zobrazení názvu multimediálního souboru a stavu přehrávání
aplikace Spotify pro přehrávání hudby
aplikace Equalizer FX pro vylepšení zvuku v místnosti, vč. několika virtuálních efektů a pětipásmového grafického ekvalizéru
internetový prohlížeč Google Chrome
aplikace Settings pro nastavení zařízení
aplikace Calculator
aplikace Clock pro nastavení času, budíku, časovače a stopek
podpora DLNA pro procházení obsahů a serverů médií v síti a vlastního renderingu pomocí aplikace VLC Player
aplikace BT Player a vestavěný Bluetooth receiver, pro snadné přehrávání z chytrého telefonu nebo tabletu
indikace spárování
možnost ovládat funkce přehrávání vysílajícího spárovaného zařízení zpětně
dosah Bluetooth spojení cca 10 m
Bluetooth verze 4.0
WiFi konektivita v pásmu 2,4 GHz pro bezdrátové připojení k domácí síti
2× LAN (ethernet) konektor RJ45 pro drátové připojení k domácí síti
stereofonní vstup AUX pro připojení dalšího zdroje hudby, citlivost 800 mV, vst. impedance 15 kΩ
stereofonní výstup Line Out pro napojení dalšího zesilovače, nebo aktivního subwooferu, úroveň 150 mV
vstup pro připojení sériové linky RS 485
nastavení pozadí displeje, jeho kontrastu a času přechodu do standby zobrazení
nastavení systémových a přehrávacích hlasitostí vč. typu zvuků
standby režim šetřící el. energii
datum a čas je automaticky synchronizován dle internetu
nastavení času automatického startu a vypnutí
plánovač přehrávání hudebních souborů
neobsahuje přijímač GPS, a tudíž není možná lokalizace zařízení a funkce s tím spojené
neobsahuje snímač náklonu
spínač pro zapnutí, přechod do standby režimu nebo vypnutí
výstupní ochrany proti zkratu, nadměrnému zatížení nebo přehřátí
frekvenční rozsah 20 – 20 000 Hz / – 3 dB
zkreslení THD < 0,03 %
odstup S/N > 98 dB
napájení přímo AC 230 V / 50 Hz přes svorkovnici (pevný přívod v instalaci v příčce, nebo stěně)
elegantní provedení, univerzální černostříbrná kombinace, moderní lesklý povrch
vlhkuodolné (ne voděodolné) provedení
doporučujeme instalovat poblíž vypínačů osvětlení místnosti
doporučujeme kombinovat s ozvučením pomocí podhledových reproduktorů Dexon RP xxx nebo nástěnných reproduktorů Dexon SP xxx v nízkoimpedančním režimu (ne se 100V transformátorem)
systém řízení chytré domácnosti (brána pro bezdrátovou komunikaci) je kompatibilní s perifériemi Tuya
vhodné pro ozvučení bytu, rodinného domu, pokoje, koupelny, kanceláře, zasedací místnosti, menší prodejny, wellness nebo restaurace
nelze instalovat do běžných instalačních krabic
balení obsahuje spec. instalační krabici s předseknutými otvory pro kabeláž
veškeré napojení přes šroubovací svorkovnice
potřebná kabeláž: napájení, 2× reproduktory, audio pro vstup, audio pro výstup, silové vodiče pro spínané dva prvky chytré domácnosti, LAN
snadná instalace. Hlavní elektronika je provedena ve dvou boxech, které jsou osazeny do instalační krabice (součástí balení). Následně se přední část tabletu přichytí magneticky a lze ji tak kdykoli sundat.
vnější rozměry instalační krabice 167 × 83 × 50 mm
rozměry čelního rámečku 250 × 133 mm
zastavěná hloubka samotného přehrávače 27 mm
celková hloubka 40 mm
hmotnost 0,98 kg
Accessories recomended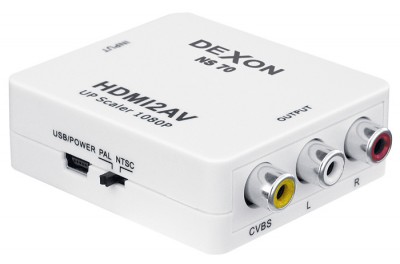 HDMI input, output 1× stereo audio RCA + 1× CVBS composite video, PAL / NTSC mode switch, support for resolution up to 1920 × 1080
Suitable for: amplifier, mixing console or mixing public address amplifier connection with a player device (TV, projector, laptop) with HDMI output only (HDMI with audio return channel – ARC feature)
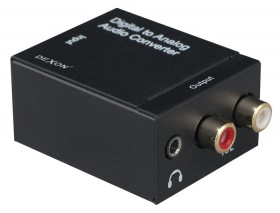 digital S/PDIF input – coaxial + optical TOS-Link, output 1× stereo audio RCA 1× headphone Jack 3.5, support for sampling up to 192 kHz / 24 b
Suitable for: amplifier, mixing console or mixing public address amplifier connection with a player device (TV, projector, laptop) with digital output only


OCC, transparent PVC insulation, distinction
Suitable for: speaker connection
