BCW 1500A professional subwoofer active
Brief description: 400 / 700 W, 122 dB SPL max, 40 – (80 – 250) Hz, 15″ bass. spk., active subwoofer
Suitable for: sounding bands, musicians, music clubs, restaurants, conference and speaker applications
Cat. nr.: 17 919
536,44 € with VAT
in stock
Description
Všeobecně
Moderní reprosoustavy řady BC jsou vyráběny v rozsahu od 8" do 15" velikosti basového reproduktoru, existují v aktivní (BC 800A, BC 1000A, BC 1200A, BC 1500A) nebo v pasivní verzi ( BC 800, BC 1000, BC 1200, BC 1500) a jsou doplněny subwoofery (BCW 1500, BCW 1200A, BCW 1500A) a subwoofery s výstupy na pasivní satelity (BCW 1501A, BCW 1201A).
Výbava reprosoustavy
Jejich hlavní předností je opravdu velmi robustní plastová ozvuč-nice černé barvy doplněná výztuhami, jež je osazena kvalitními reproduktory s vysokou citlivostí (ty jsou navíc vlhkuodolné) v kombinaci s 1" nebo 2" elektrodynamickým driverem s vestavěným zvukovodem. Na spodní, popř. horní straně reprosousta-vy se nachází protikus pro stojan s kovovým středem, pohodlné madlo je součástí ozvučnice, stejně jako nožky na horní i spodní straně, to proto, aby se reprosoustavy daly stohovat na sebe. Basový reproduktor je chráněn kovovou mřížkou a výškový driver má demontovatelný zvukovod – podle potřeby ozvučování si jej můžete otočit, čímž otočíte i směrovou charakteristiku. Bassrefle-xové nátrubky jsou z přední strany výrazně zaobleny. Celá ozvuč-nice je rozebíratelná.
Výbava zesilovače
Na zadní straně pasivní verze je terminál s dvěma konektory Speacon a typovým štítkem. U aktivní verze zde nalezneme blok aktivního zesilovače, který je dvoukanálový a budí basový i výškový reproduktor zvlášť a používá tak aktivního dělení pásem. Tato vlastnost je tak skvěle využita k velmi výbornému sladění repro-soustavy, což dokazuje i velmi dobrý zvuk. Zesilovač, kterým jsou aktivní verze buzeny, disponuje dále nastavením celkové hlasitosti, jakož i nastavení dílčích hlasitostí pro výškový a pro basový reproduktor, to nám připomíná vlastně frekvenční korektor. Vstup, který je možné provést jedním z konektorů XLR je přepínatelný mezi linkovou a mikrofonní úrovní. Součástí zesilovače je i vestavěný limiter, jeho funkce je opět na zadním panelu indikována, stejně jako zapnutí reprosoustavy.
Instalace
Jak ukazujeme dále, náš sortiment zahrnuje řadu kovových prvků pro instalaci reprosoustavy. Nejprve za zmínku stojí to co je výbavou – speciální nožky, které z reprosoustavy vytvoří odposlech naležato (jen u některých modelů). Dále reprosoustavy od modelu BC 1000(A) výše jsou vybaveny hnízdem pro stojan a tak repro-soustavu můžete u mobilních aplikací umístit na trojnožku nebo na tyč vsazenou do subwooferu. Malý model BC 800 lze také umístit na trojnožku (35 cm) a to pomocí speciální příruby na stojan. Pro pevné instalace najdete v našem sortimentu, mimo jiné, velmi oblíbený robustní kloubový držák #7, který umožňuje reprosousta-vu naklánět a natáčet, jakoby by byla umístěna na trojnožce.
Praxe, zvuk
Z dlouhodobé praxe, kdy reprosoustavy prodáváme, můžeme konstatovat, že naši zákazníci, což jsou muzikanti, majitelé konferenčních sálů, zvukaři a další, především oceňují velmi kvalitní a robustní zpracování celé reprosoustavy, které v dané cenové kategorii nemají konkurenci. Doporučujeme na našem webu shlédnout několik nezávislých recenzí, které popisují zvuk jako velmi hutný, příjemný a hlavně prakticky použitelný.
basový reproduktor s litým košem
robustní ochranný grill
stohovací nožky
2× XLR vstupy anebo 2× Speacon vstupy u pasivních verzi
robustní vyztužená ozvučnice
provedení aktivní
bas. reproduktor 1 × 15"
výkon rms./max. 400 / 700 W
max. akust. tlak 122 dB / 1m
frekvenční rozsah / –10 dB 40 – (80 – 250) Hz
frekvenční rozsah / –3 dB 45 – (80 – 250) Hz
rozměry 485 × 460 × 700 mm
hmotnost 28,5 kg
Výhody oproti konkurenci
kupujete od skutečného profesionálního výrobce, který se reprosoustavám věnuje více jak 20 let
kvalitní provedení pasivní i aktivní verze, žádné čínské poloprofi
kompaktní provedení, snadné na převoz a manipulaci
rychlé zapojení i pro laika, nepotřebujete zvukaře
ozvučnice s tuhou, robustní konstrukcí, žádná tenká DTD, nic nedrnčí
kvalitní zatlumení ozvučnice, ne prázdná dunící skříň
tvar umožňující použít reprosoustavu i jako odposlech
poctivě provedený basový reproduktor, který zahraje skutečné basy, nic nemaskuje
skutečně odměřený příkon dle standardu RMS IEC 268–5, žádná přemrštěná hodnota
dobrá citlivost, navíc udávaná po zahřátí reprosoustavy, ne za studena
kvalitně provedené připojovací rozhraní, ne jenom šroubovací svorky
u aktivní verze řada obvodových vychytávek (limiter, subsonic…), ne jenom zesilovací modul
u aktivní verze kvalitně provedené chlazení
reprosoustavám je velice dobře rozumět a jejich přednes je čitelný při tiché i hlasité reprodukci
velmi dobré chování limiteru při přebuzení, není slyšet zkreslení
Accessories recomended
Product recommendation according to project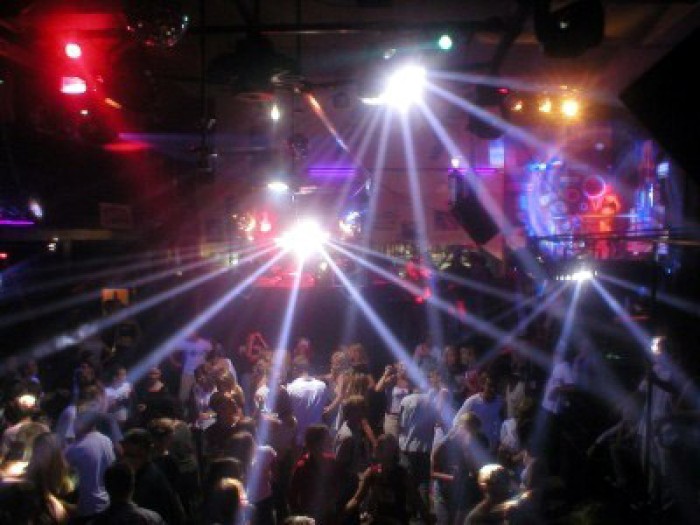 Ozvučení klubu má svá specifika. Především ozvučovací systém musí být univerzální…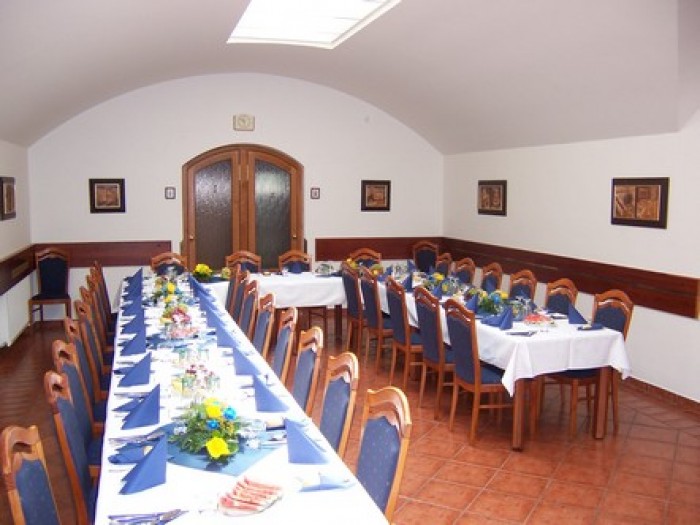 Potřebujete trvalé ozvučení menších prostor, které chcete pouštět i hlasitěji?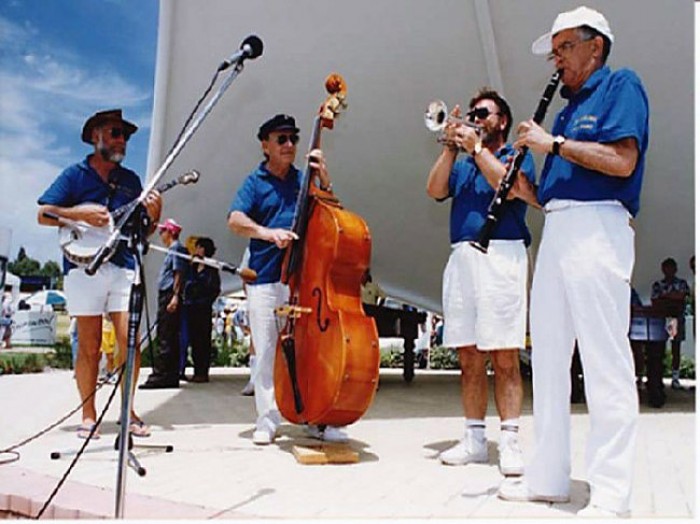 Jste muzikant – klávesák, pouštěč, který potřebuje lehký, skladný, ale zato výkonný aparát? I tato "kultura" potřebuje ozvučení.